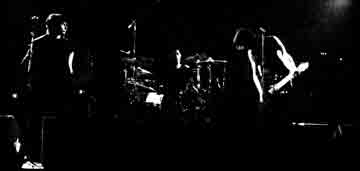 DoubleDoor, Chicago Feb. 22, 2004 A.D.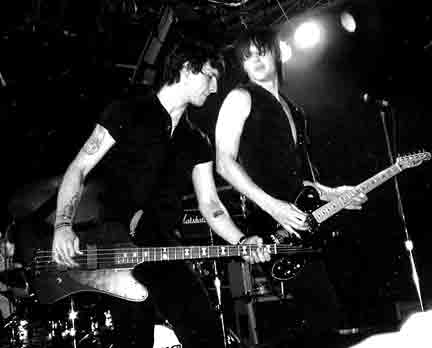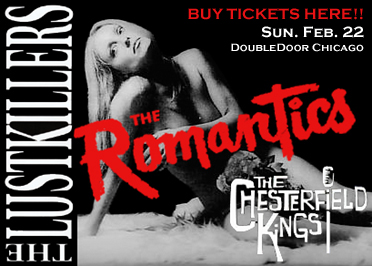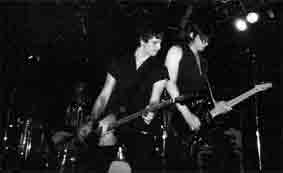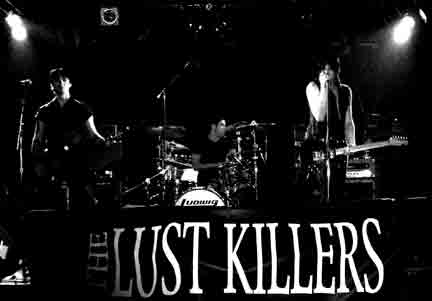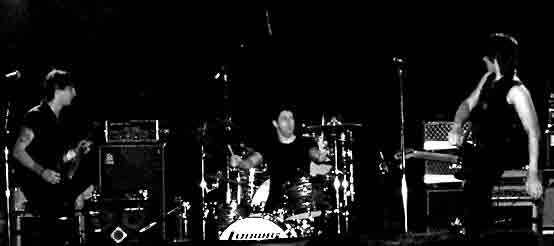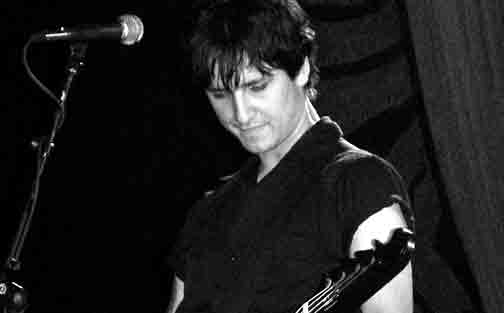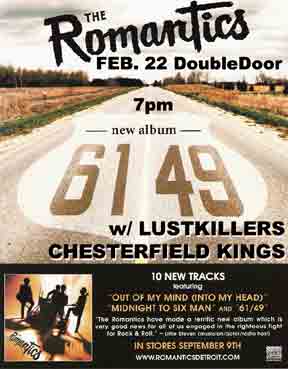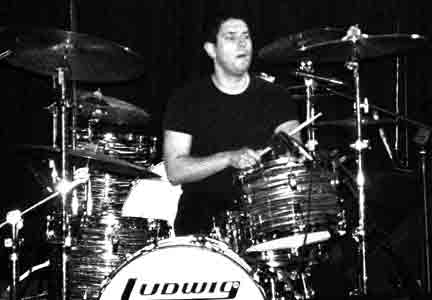 compliments of Beidler, Burnett, Dollinger, Werner

lustkillers (lust-killers) n. , pl.
1. a band of rogue rock n roll mercenaries preaching
the BlankGeneration/PostPunk gospel.

Born in Chicago, LustKillers was revised in 2001 by SF rock mercenaries looking to play for the lust of it and ready to roll.
Featuring Adam Becvare, frontman for 2003 Lords of the New Church Reformation,
Former Swingin Utter, Chuck Worthy, and Mark Bradin eX- Flipsides,
The LustKillers preach the BlankGeneration/PostPunk Rock n Roll Gospel.
The songs are edgy, moody, witty and sometimes even charmingly sassy.
Fast 'n Deadly,
Cool 'n Creepy,
Dark 'n Lovely.
"Everyone hears something different in The LustKillers. Familiar but fresh it's really just rock n' roll and that's all the punks were trying to recreate in '77.
Everyone's too fragile and suspicious now. The LustKillers aren't afraid to be serious while letting go. It's about being yourself, honouring your heroes and spreading that gospel. We need more bands out there carrying the torch and bringing back the sex of rock."
The current LustKillers line up had been indigenous to SF.
It began Friday August 24, 2001 playing their first 2 shows at Bottom of the Hill within 4 days of each other and headlining their 3rd show at The Paradise Lounge on Saturday September 8 only 10 days later.
In January of 2002, The LustKillers headlined the Re-Opening of the notorious Stinky's Peep Show at The Justice League as well as hosting the World Famous Incredibly Strange Wrestling later that March.
By Saturday JUNE 1, The LustKillers headlined Boz Scagg's SLIM's
one year after sniping the SF club scene relentlessly with
their mercenary tactics, The LustKillers entered the studio
to record for various enthusiastic consorts.
One such collaboration made its way in pieces through the
underground and industry alike...
known only as "The Black Sugar Sessions", these tapes led
veterans Brian James (The Damned) and Dave Tregunna (Sham69)
to recruit LustKiller Adam Becvare to front their
2003 LORDS OF THE NEW CHURCH Reformation.
Subsequent recording and touring for THE LORDS threatened
completion as those involved with the LK sessions also found
themselves touring the earth with their bands Swingin Utters,
and The Flipsides.
Thanx to Engineer/Producer, Mark Bradin,
8 of these tracks are now available here.
Let THE LUSTKILLERS re-introduce you to Rock n' Roll!